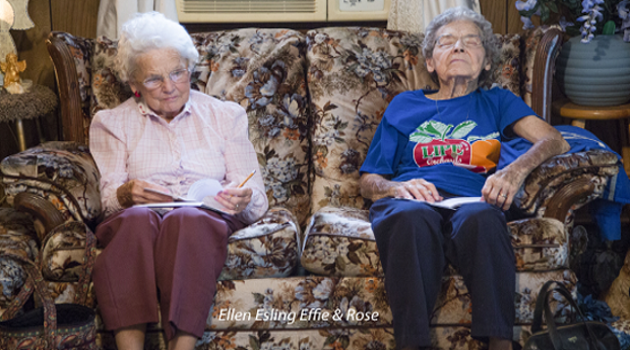 Our Alumni
Our alum work nationally and internationally in independent and mainstream productions, television, web-based series, marketing, advertising, curating, and community arts. We have Academy Awards nominees, winners of major awards in documentary and experimental cinema and photography, and good people who make a difference to their communities. 
Alumni News
Milcho Manchevski's (BA, 1983) "Bikini Moon" has won a Special Jury Award at Fantasporto in Portugal.
Cinequest: "In the astonishingly brilliant Bikini Moon, actress Condola Rashad's blazing performance ignites Milcho Manchevski's provocative story, resulting in the Must See indie at Cinequest. This is the entirely fresh and original work of a master filmmaker. Condola Rashad's performance is stunning."
Congratulations Steve James (MFA, 1984)! His, "Abacus: Small Enough to Jail" has been nominated for an Oscar in the Documentary Feature category for the 90th Academy Awards. The film has won numerous other awards: including, Best Political Documentary, Critics Choice Documentary Awards; Nominee Outstanding Directing, DGA; Nominee-Best Documentary National Board of Review; and Nominee-Best Documentary Chicago Film Critics Association.
Congratulations to Steve James! The Academy of Motion Picture Arts and Sciences has announced that Abacus: Small Enough to Jail is one of the 15 out of 170 films to advance in the Documentary Feature category for the 90th Academy Awards
Milcho Manchevski's (BA, 1983) Bikini Moon will have its US Premiere on March 3rd at Cinequest.  The three-time Tony nominee Condola Rashad (of Showtime's Billions and Come Sunday) stars as a charismatic vet with mental issues who captures the attention of a documentary film crew -- who are in turn ready to exploit her story for their own shot at independent movie fame. This modern fairy tale set amidst a fractured ideal of family also stars Sarah Goldberg, Will Janowitz and Sathya Sridharan. Director of photography was Joshua Z Weinstein. The script was written by Manchevski and W. P. Rosenthal.
Fareed Alston (BA, 2014) is finishing his film tentatively titled "Fareed in Ferguson" and was our featured alum in the MCMA newsletter
Milcho Manchevski's (BA, 1983) Bikini Moon will have its world premiere at the Sao Paolo International Film Festival. The film takes up the issues of media saturation and exploitation and Manchevski will be at hand for a discussion on the morality of documentary filmmaking.
Ron Gould (B.S., 1972), now owner of  Ron Gould Studios visited campus on October 5 & 6.  Hosted by Dan Overturf, he talked about his life as a professional photographer, his art,  and critiqued student work. See above his photo from his travels in China.
Tom Desch (BA, 2002) premiers his documentary,  An American Home: Frank Lloyd Wright's B. Harley Bradley House at Classic Cinemas Historic Lake Theater, Chicago, September 9, 2017.  Read more at https://www.facebook.com/AnAmericanHome/
Steve James (MFA, 1984) is out with a new documentary, "Abacus: Small Enough to Jail" about the only U.S. bank prosecuted in the wake of the 2008 financial crisis.
Mario Contreras (BA, 2004), was the Associate Producer for The Way to Andina (Directed by Arlen Parsa), which just won the Audience Choice Award for Best Documentary at the Chicago Latino Film Festival (2017) 
Derek Lee Anderson (BA, 2004)'s documentary Farmer/Veteran will be broadcast nationally on PBS's Independent Lens this Memorial Day, May 29, 2017 at 10PM EST. The film is an up-close look at one veteran's mission to find healing through farming and how that journey is haunted by the wounds of a family lost and the soldier he still yearns to be.
Elisa Herrmann
(MFA, 2012 )'s "Rodrigo Herrmann - Life and Works" has won a Bronze Remi Award in Documentary Short Productions, competing with over 180 films in its category at the 50th Annual WorldFest - Houston.
Milcho Manchevski's (BA, 1983) new experimental short, The End of Time, a US-Cuban co-production, will have its world premiere in the official selection of the Aspen Film Shortfest 2017.
Mario Contreras' (BA, 2004)' film, a personal and political history of immigration rights, My Father's Knee may be seen here:  https://gozamos.com/2017/02/my-fathers-knee-a-documentary/
Mario Contreras' Vimeo Channel: https://vimeo.com/cinemar10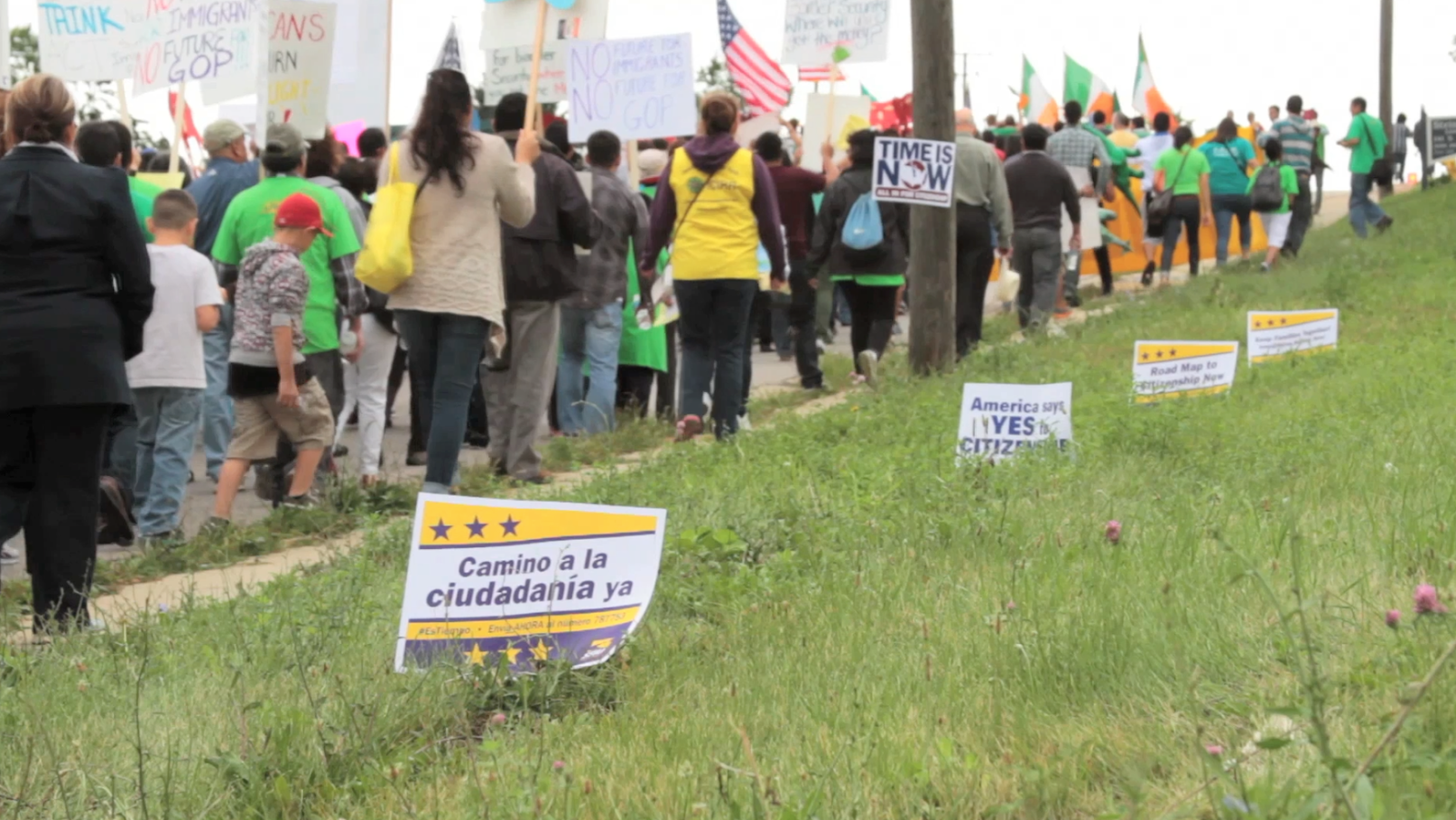 Evan Kimball (BA, 2008 with a minor in Philosophy) is working at the Advanced Innovation Center for Future Visual Entertainment at the Beijing Film Academy. Evan writes: "What I gained most from the classes at SIUC was the broadening of my cultural understanding through the watching of foreign films and having a diversity of teachers and peers from around the globe. In particular, Zhou Hong's class on Chinese cinema introduced me to a history and people I knew nothing about at the time. in our new lab we are developing new modes of storytelling using any tools available, therefore my studies with Cade Bursell in multimedia filmmaking prepared me to see past the traditional ways of film production into the unknown future of visual entertainment and communication".
Tom Desch (BA, 2002 with minors in History and Journalism) is the producer, editor and writer of Shifting Sands: On the Path to Sustainability.  The film was recently nominated for the a 2016 Chicago/Midwest Regional Emmy® Award by the Chicago/Midwest Chapter of the National Academy of Television Arts & Sciences.http://www.shiftingsandsmovie.com/2016/10/19/shifting-sands-nominated-for-a-chicagomidwest-regional-emmy-award/
Hannah (Russell) Kerrigan (BA, 2010)  gave an artist talk accompanying her exhibit at the Normal Public Library on her documentary project Honduras: A Call for Compassion.
Josh Hyde (BA, 2002) is interviewed on his latest film, My Rubber Ducky http://www.hollywoodchicago.com/news/26568/interview-director-josh-hyde-of-my-friend-s-rubber-ducky-at-midwest-independent-film-fest
James Chressanthis (MFA, 1977) introduced his 2008 film,NO SUBTITLES NECESSARY: LASZLO & VILMOS at a screening by the American Cinematheque at Aero Theatre on Fri, Sep 23, 2016.
Matt McCollough (BA, 2011) is working currently in Rio for NBC as an editor on The Olympic Zone, which is being shown on local NBC networks after the nightly news.
Jane Flynn  (MFA, 2016) has her thesis show published in http://003.yieldmagazine.org/yield3-portfolioofjaneflynn/
Tom Desch's (BA, 2002) documentary (writer, editor, producer) Shifting Sands was released on PBS in August 2016.
Milcho Manchevski (BA, 1983) has wrapped up the production of Bikini.  Questioning the lines between fiction and reality, Bikini tells the story of a documentary filmmaker and his girlfriend who take a charismatic but troubled woman into their home, turning their lives upside down. Manchevski who is the Director of the film also wrote the script, based on his story, together with W. P. Rosenthal. Czar Film, Germany, is spearheading production in association with Milkman Productions, NY, and YN Films, Canada.
René Begas (cinema exchange student from Netherlands,1994-1995), was awarded the National German Cinematographers Award (June 18th 2016) in Cologne, Germany for his documentary Lesbos, Helfer der Gestrandeten on refugees from Syria and Afghanistan, finally reaching the coast of Greece, after an exhausting and life threatening journey. The jury mentioned the precise, concentrated camerawork, without being voyeuristic. Begas works fulltime as a Director of Photography for German Public TV Channel ARD, shooting series, promotion/ commercials, and travelling the globe for documentaries.  
Steven Poster, (SIUC, 1963-64) ASC  is a cinematographer with over fifty film credits including Donnie Darko, Stuart Little 2 and The Box. He is also a photographer. He is the President of the International Cinematographers Guild, Local 600 of the I.A.T.S.E., a 6000-member national labor organization. He is a member of the Motion Picture Academy, a judge on its Nicholl Foundation Fellowship, and on its Public Presentation Committee. He is a past president of the American Society of Cinematographers, the oldest professional organization in the motion picture business, and was on the Board of the International Documentary Association.
Pride St. Clair (BA, 2011) worked on the recently released game, Tom Clancy's The Division Operation ISAC: Transmission 01.
Virginie Lamarche (MFA, 2006) and Bastien Desfriches Doria (BA, 2003; MFA, 2006) are co-founders of VNB, a Vancouver-based creative studio producing analogue photographic projects including legacy portfolios, art exhibitions, events and workshop series. 
Skye Peters (BA, 2011) just won two regional American Advertising awards in the film, video, sound category. She won Gold for Apricot Lane "Discover the New" and Silver for Apricot Lane "This Holiday, It's So You". The gold spot will go on to district level competition.
Steve James (MFA, 1984) was awarded the MacArthur Grant for his "To Bridge the Divide," which he has been filming at Oak Park and River Forest High School since last year.
Charles Moore (BA, 2012), Danny Cox (BA, 2015), and Holden Jones (BA, expected graduation 2016) worked on Anomalisa (Charlie Kaufman and Duke Johnson, 2015) one of the films nominated for category of the Best Animated Feature in the 2015 Academy Awards.
Tom Kwait (BA, 2012)'s webseries, Live and Amplified that takes an intimate look inside the creative process of musicians has been picked up by Maddy G TV Broadcast Network for an April 2016 release and is available on Roku.
Milcho Manchevski (BA, 1983) was the subject of an anthology edited by Marina Kostova, featuring essays by Conor McGrady, Ian Chistie, Ann Kibbey, Iris Kronauer, Katerina Kolozova, Erik Tangerstad, Aleksandar Sasho Lambevski and Sonja Abadzieva. Read more.
Alex and Austin Bennett (B.A., 2014) got the opportunity to design some new toys. Their Spiderman and Hulk Regene8er cars will be sold at Costco.
Eric Long (B.A., 1979) has worked for almost three decades as a photographer at the Smithsonian, Washington D.C. He has sponsored student externs over Spring Break and, as he has each fall for nearly a decade, will be discussing his unique photographic career in Dan Overturf's Applied Photography I class in September, 2015.
Joe Swanberg (B.A., 2003) gives his old school a shout out!  
Carrie Becker (B.A., 2002) is featured by ALIVE Magazine as one of the "20 artists under 40" in their September 2015 issue.
Sean Loftus (B.A., 2007)'s narrative Cowards Do It Slow, (co-directed with Michael Padraic Scahill) is among the twenty four films selected for competition out of 3,4000 submissions to the 26th Annual New Orleans Film Festival.  Cowards Do It Slow is a love letter to American films of the 1970s and late-night bar culture and looks into the funny, dark heart of an aspiring country singer, a Kentucky boy trying to take his career to the next level as he drunkenly stumbles through the Chicago nightlife and holds on to the spoils that come with it.
Kris Swanberg's (B.A., 2003) feature, Unexpected opens today at the Music Box Theatre, 3733 N. Southport Ave., Chicago with a post-show Q&A with Kris and her co-writer, Megan Mercier. Read more. Kris was one of the jurors for the 2015 Richard Blumenberg screenwriting award, which is given by the Department of Cinema and Photography to the best screenplay by a student at SIUC.
John Scott, III (BA, 2006) wrote the script for Maggie (2015). A horror story based in the Midwest, it should be of special interest to Salukis.  He was also in the news recently.
Eric Dusenbery (B.A., 1981) is founder, executive director and photographer for Cinderic Documentaries Inc. He is also a speaker, consultant and an award-winning freelance journalist who writes/photographs frequently about media, agriculture, self-sustainable lifestyles, human interest profiles, history and off-the-beaten path features.
James Chressanthis (MFA, 1977) will be exhibiting a mixed media installation at Alternative Rentals Los Angeles. Reception: May 9th, 3 - 8 PM, 2015.
Polly Chandler's (B.A. 1997, MFA 2004) work appeared on Women's Day (2015) in Fraction Magazine. Hover over the image to see the photographer's name show over the photo.
Mario Contreras (BA 2004) is the recipient of the Immigrant and Refugee Achievement Awards for the Arts from Changing Worlds and one of the first participants of the Diverse Voices in Docs Fellowship by Kartemquin Films.  He is currently working on a documentary webseries, My Father's Knee.
Joe and Kris Swanberg (BA, 2003) presented their films at Sundance (2015). And, Joe's film has been bought by Orchard, Sony.
Edgar Barens (MFA,1993) won an Academy nomination in the short Documentary Category (2014) for his Prison Terminal on terminally ill prisoners in a maximum security prison.
Farida Pacha's  (MFA, 2000) My Name is Salt has been making waves with several awards, including Documenta (2014) at Madrid; the Hong Kong Film Festival (2014); and the Edinburgh Film Festival (2014).
Habib Faisal (MFA, 1995) released a feisty fun-filled anti-dowry film, Daawat-e-Ishq.
Sam Edwards (BS, 1984) was nominated for the EMMY (2014) for outstanding Special & Visual Effects for his work on the popular TV series, Cosmos.
Steve James' (MFA, 1984) recently completed Life Itself on Roger Ebert blew away audiences at the Sundance. We will be hearing a lot more about this film and through its reflection on Roger Ebert learn about our enduring love for cinema and what it tells us about life itself.
Another screening at this year's Sundance was Joe Swanberg's (B.A., 2003) Happy Christmas.